Adventure travel can be a dream come true for many. But lack of preparedness can turn that dream vacation into a nightmare. In this article, we are going to discuss how to properly prepare and pack for a travel adventure.
From 2011 to late 2017, I had the opportunity to travel around Asia and the United States. During my travels, I encountered a host of challenges and learned some very valuable lessons along the way.  I've had my laptop bag stolen upon arrival in China, overstayed my visa in China and was detained by the Chinese police, got lost in the mountain jungles in Chiang Mai, Thailand, and once wasn't able to board a flight because my passport didn't have enough blank pages.
I've learned a great deal about traveling and have learned some very valuable lessons along the way. The following are some of the most important lessons, and some tips from the pros to properly prepare and pack for a travel adventure!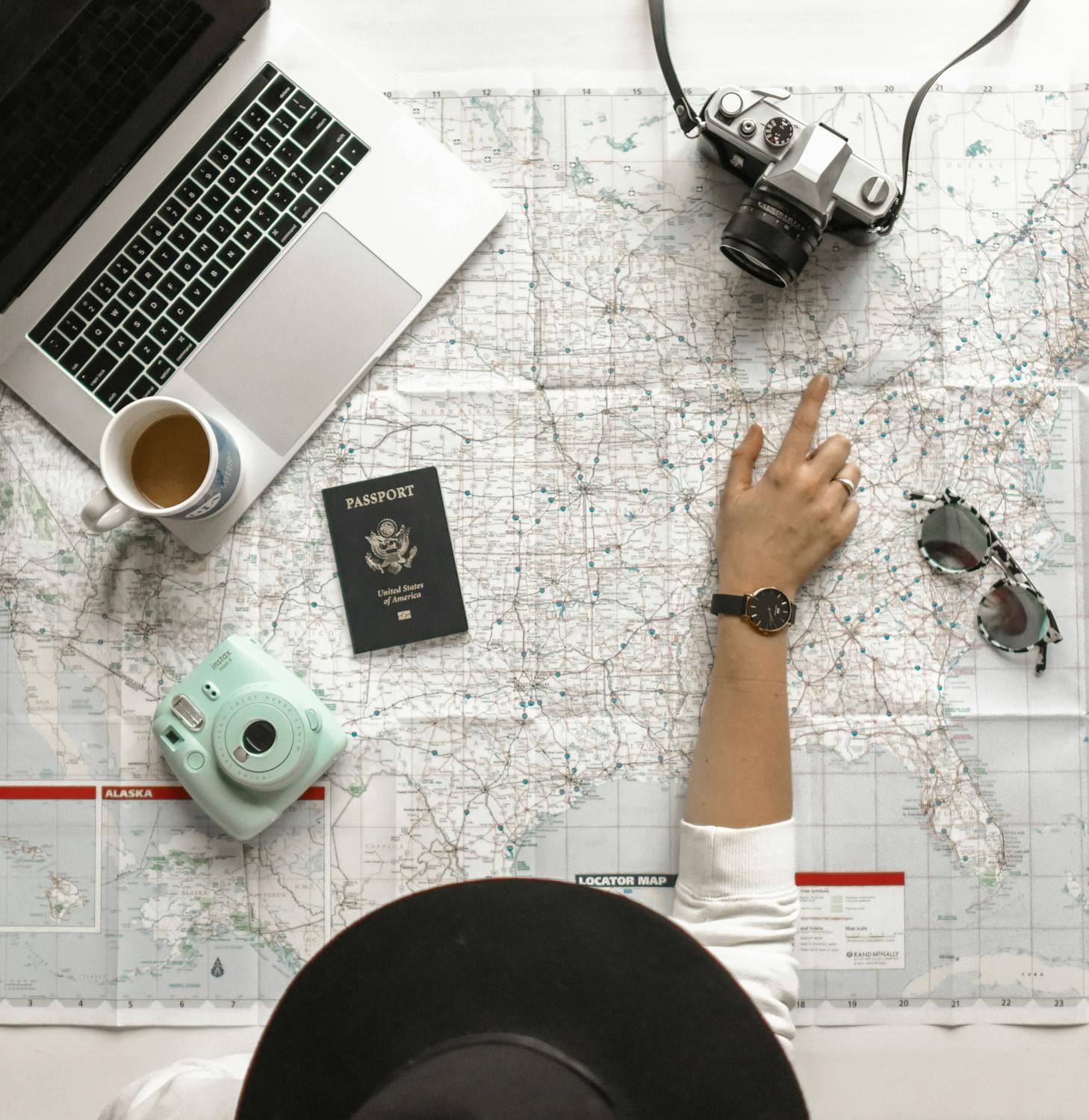 How to plan for adventure travel?
While the idea of spontaneous traveling might sound like an adventure all on its own, it can really be a time-waster.
To make the most out of travel time, it's important that you plan accordingly.  For example, if you're taking a long road trip, map out the route ahead of time. This includes calling hotels you want to stay at and hot spots to hit along the way you want to visit. Showing up at a hotel or motel only to find it's full is a pain, especially when the next, nearest place to sleep is miles the opposite way.
This is even more important when traveling overseas, especially to non-English speaking countries. A lesson I learned the hard way. In 2011 I had a trip to Shenzhen China planned. I had hotel reservations made ahead of time and knew the various connections needed to get from Hong Kong to Shenzhen. However, I neglected to research how to navigate getting through the HK airport to get to those connections. So instead of getting on a ferry to take me to the mainland, I ended crossing thru customs into Hong Kong causing me to miss the last ferry out for the night.
How to deal with transportation?
Moreover, I didn't map out the route (make sure you have an English version and one in the local language) from the airport to my hotel. So when trying to hail a taxi I kept getting rejected and couldn't figure out why. As it turned out I kept getting rejected because the hotel was a short walk from the ferry terminal and the drivers didn't want to waste time for such a short trip. I learned this after spending an obscene amount of money for a private driver to drive me a very short distance.
While in the scheme of things, these incidents were small inconveniences at the least; it was still a patience-trying experience being lost in a non-English speaking country in the middle of the night after being on a plane for 20 plus hours. 
With just a little more upfront planning would have saved me a whole lot of frustration, time and money.
Preparation and Documentation 
One of the most important things you can do to properly prepare for adventure travel is to make sure your important documentation is easily accessible and in a safe place. There is almost nothing worse than finding out mid-trip that you left your credit cards at home, or even worse, a boarding pass or passport. Here are some key items you should have. Of course, not all may apply
Drivers License/State Id
Vehicle/Medical insurance card
Cash/Traveler's checks
Travel insurance paperwork
Keys
Airline boarding pass/itinerary
Hotel reservations and contact details printed out
Car rental reservations/itinerary printed out
Prescription medication details
Travel routes printed out
If you're traveling internationally, there are additional items you will need:
Passport (Valid for at least 6 months with 2-4 blank pages available for visa stamps. U.S. Passport Service Guide gives a breakdown of countries and required available pages.)
Visa (where applicable)
Cash (both USD and the currency for the country your traveling to)
Travel routes in English and in the visiting country's language
Vaccinations  (These should be done a month before international travel so the body can build up immunity. To learn more and to learn which shots are needed for which countries, visit https://wwwnc.cdc.gov/travel)
Prepare for physically challenging adventures and know your limitations
It's probably safe to say that most people go overboard when traveling. They eat too much, drink too much and spend too much. And while overdoing it on a cruise or tropical getaway is perfectly find. When it comes to adventure travel, overdoing it can be costly.
If you're taking on an adventure that you will tax you physically, it's important to train for that activity ahead of time. For example, if you plan on conquering a weekend trek through the mountains, it's recommended that you prepare for it. Start by walking and/or running before or after work to build endurance. As you progress, add a backpack or rucksack on your workout days. And since many treks usually involve rough, uphill terrain, find a hill, bridge or even stairs and spend time running those.
The same is true for long bike rides or any other type of excursion. Start training well in advance.
And remember, many adventure excursions take place at high altitudes, which can take some time to acclimated. In some cases, it may require preventative medication to adjust. 
Even with some training under your belt, you still need to be realistic about your own fitness levels. A few months of running hills probably isn't enough to successfully tackle Mount Fuji in Japan or Bootleg Canyon Mountain Bike Trail in Boulder City, Nevada.
Of course, if you're taking adventure travel with a guide, talk to them about your fitness level and get their input.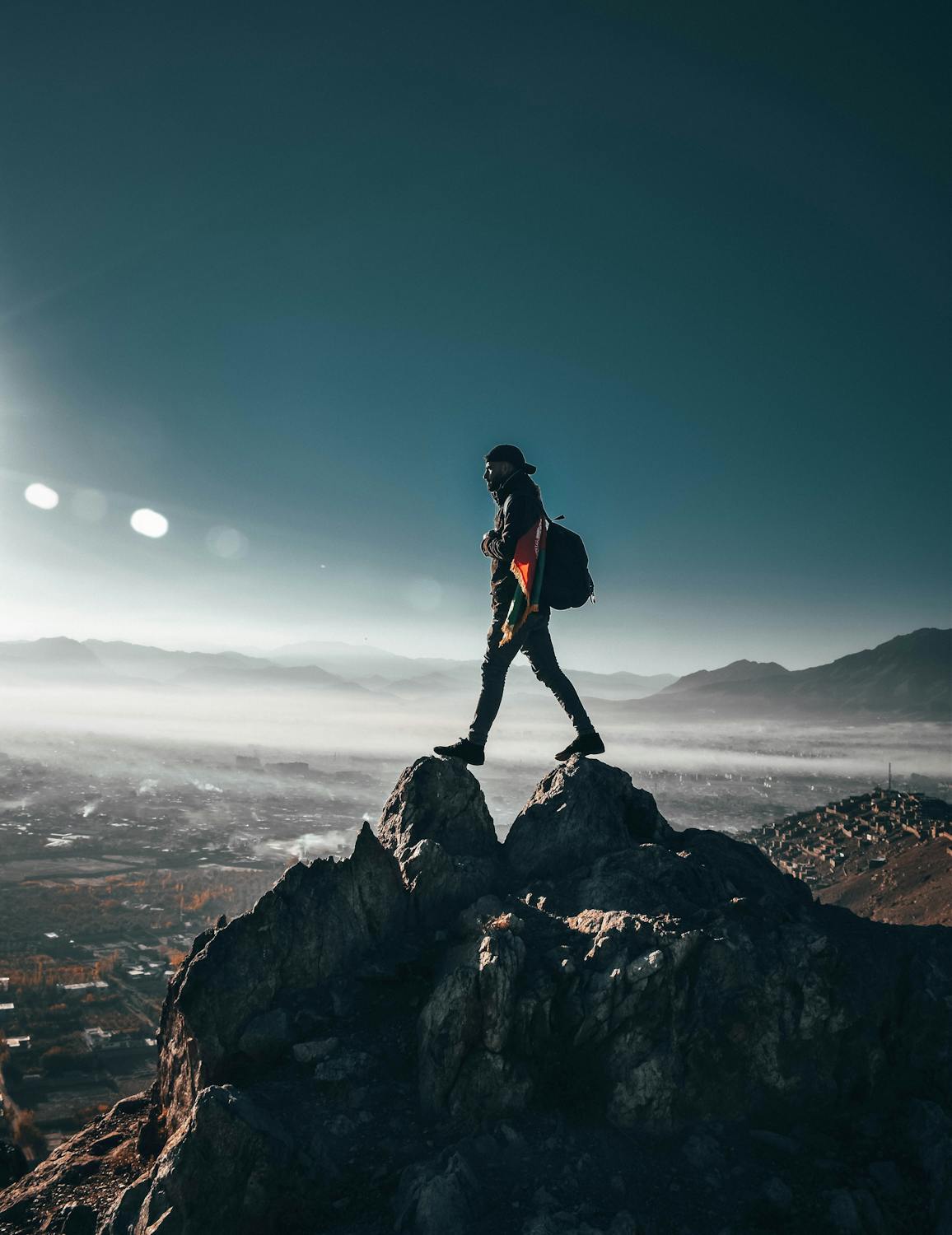 Bring the right gear and prepare for the worst
Whether it's a weekend camping trip or three-day-long trek, there's nothing worse than overpacking or under packing. While on opposite ends of the spectrum, both present their own set of challenges; after all, packing is an art!
First and foremost, the first lesson in packing for a travel adventure is to ensure that you have the proper backpack for the essential supplies and any needed survival gear.  There are many different size backpacks in the market and choosing the right size for the length of time you'll be traveling is crucial to a good pack. To learn more, we wrote an article that guides you through backpack sizes and tips for packing gear.
According to Kate Siber, a freelance contributor to Outside Magazine and National Geographic Adventure has this to say about packing "I think you can often get away with a lot less than you think you can. The key is not to scrimp on the essentials."
What's next for the preparation?
Next is to figure out exactly what you absolutely need to bring. Again, this is when research and planning your adventure travel destination will come in to play.  Got on online adventure forums where you can ask questions. Search for Google. A simple Google search for "packing essentials for travel to ______________ ". You can also contact your outfitter or guide, especially for overseas adventure tours and ask for their advice.  Remember to also check for health and cultural considerations.
Once you get an idea of the things you'll need, lay them out and get rid of any excess. Run through this 2 or 3 times until you are down to the bare bones.
If you're planning a survival trip or camping/hiking in remote areas you need to be prepared. After all, depending on where you're at, should something happen it could take days or even weeks until you can be reached. So it's important you prepare a survival kit that you include with your gear. If you're not sure what items to include, take a look at our 'Top 26 Essential Survival Items Article'
Be safe during your travels
Robert Young Pelton, the author of The World's Most Dangerous Places and Come Back Alive has gotten out of some dangerous situations (including being kidnapped in Columbia). He says "[Your] primary concern should be to get outside the tourist 'bubble'- that feeling that because you are on vacation you are somehow immune from the pitfalls that affect the locals. Keep a 360-degree radar going, talk to the locals, and be prepared to change your plans if needed."
In Conclusion:
We sincerely hope this post provided good information on how to best properly prepare for adventure travel. Regardless of whether it's an international trip, a domestic trip, cruise or the excursion of a lifetime, plan accordingly and do your due diligence as best as you can to try and make things go as smoothly as possible. Of course, no matter how much planning you do, there are sure to be hiccups along the way; that's just a part of traveling!