Are you looking around for how to pack a tactical backpack? We've said it before, but it bears repeating; it's important to know how to choose and pack a tactical backpack. It can make all the difference on your trip! Now there are situations like a half-day hike or a walk in the city with small EDC (every day carry) tactical backpack when neat, organized and ease of accessibility to items may not be so important.
However, packing for a 3-day outdoor adventure journey or 7-day trek in the bush is where proper packing really comes into play. Yet, before even thinking about packing, it's important that your first tactical backpack first is the correct size for the awaiting adventure.
Choosing the best tactical backpack size is the first key to a great pack. If it's too small you won't be able to pack all of your gear and supplies; too big and it will be bulky add extra unnecessary weight.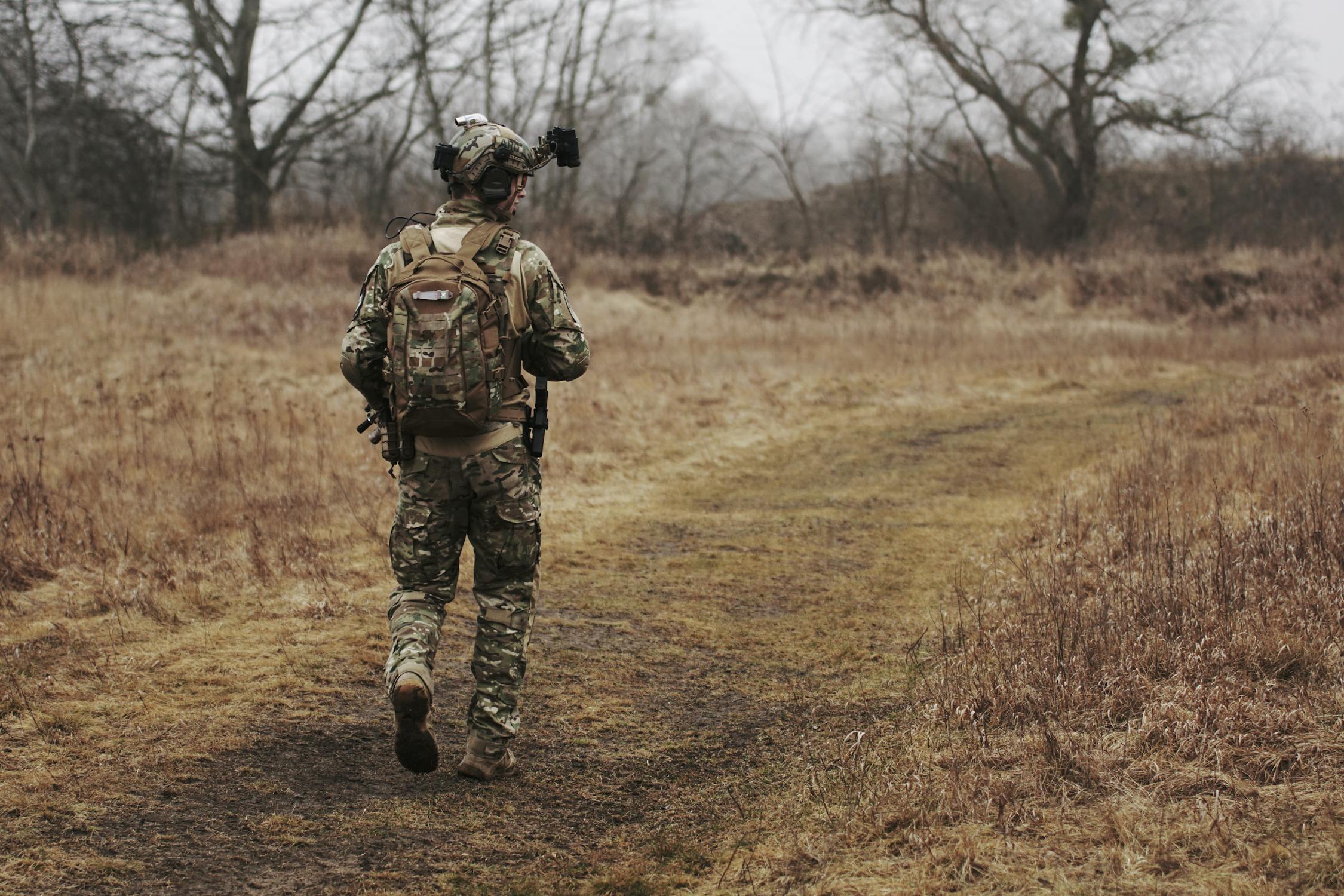 A Tactical Backpack Needs To Be Deep Enough
There are a variety of tactical packs in the market and come in all different sizes and shapes. There are cross-body sling packs, MOLLE tactical backpacks, and tactical laptop backpacks, to name a few.
The depth of a backpack is measured by volume. The higher the volume, the deeper space, and the deeper space means more room for supplies. Which one will fulfill your needs is depends on how long your trip will be and the kind of trip it is: hunting, hiking, survival, etc.
How To Pack A Tactical Backpack
Below is a Standard Backpack Volume Size Guide
If you're going on a day-trip or a simple every day carry, you can choose a backpack with a volume between 15-30 liters.
For a trip that is going to last a night or two, it's recommended that your backpack have a volume of 30-50 liters.
It is going to be a long weekend or extended weekend trips. The recommended volume for your backpack is 45-55 liters.
For trips longer than three days, you want a backpack that is deeper than 55 liters, up to 70 liters.
Remember that these numbers are just guidelines. Besides how long you will be gone, you have to also think about the trip itself and how much you are going to carry in your tactical bag. Are you going on a hunting trip, a 3-day camping or survival trip? If so, you will probably have a lot of extra gear, including a survival kit. Whereas, with a 2 or 3-day resort camping weekend you can get away with simple toiletries, change of clothes, and minimal gear. These possibilities will also play a part in what size backpack is best for you.
To see some examples of different size tactical backpacks, click here and you'll be directed to our store.
In addition to choosing the correct tactical backpack size, how much you can carry also depends on how you pack your tactical backpack. Just like with luggage, you can fit more clothing in one backpack if everything is folded correctly.
Features to Look for In a Tactical Backpack
The best tactical packs should be durable and rugged so they can stand up to any challenge for years to come. Moreover, your tactical backpack should be double-stitched, water-resistant and use strong double zippers. The biggest downside to tactical backpacks is that they're heavier than other types of outdoor backpacks.
With smaller backpacks, shop for one that is made using a minimum of 600D; for larger capacity bags look for 800-1000D. 'D' stands for denier (unit of measurement that indicates fiber weight and thickness
Additional Features for Your Backpack:
Easy access compartments. For example, the main storage compartment with plenty of additional (secondary) compartments for smaller items and outer and inner pockets.
MOLLE System for attaching gear or other MOLLE pouches.
Thick sponge shoulder and waist straps to keep the pack snug to your body with a mesh backing for breathability.
The back of the backpack should also have a mesh backing for airflow.
Strong buckles that won't break mid-trip with D-rings for extra storage options.
Sternum strap for relieving pressure on your shoulders.
Packing Supplies and Gear in a Backpack
The contents of your tactical backpack will depend on what you're doing and how long you'll be doing it. Obviously you'll need different items for a day of hiking versus an extended hike in the wilderness.
Basic items to consider:
First aid kit
Food items such as; including high-protein, energy-boosting snacks
Water
Tools
Hygiene items
Bedding
Clothing
For a survival trip, you'll want to make sure you include a survival kit in the tactical backpack. The contents of your kit will depend on the type of survival trip. Also the length of time of the trip. To learn more about the survival kit essentials, take a look at our post sharing the top 27 essential survival gear and different carry options.
As with any trip, it's important to take the least amount of supplies and gear needed for the excursion. You want to pack everything in a certain order so you can reach items, as you need them.
The first items you want to pack in your tactical survival backpack are the things you will not have any use for or need until you reach your destination for the day/evening. These kinds of items include clothing that you plan to sleep in, and what you plan to sleep on whether it's a sleeping bag or a sleeping pad, etc.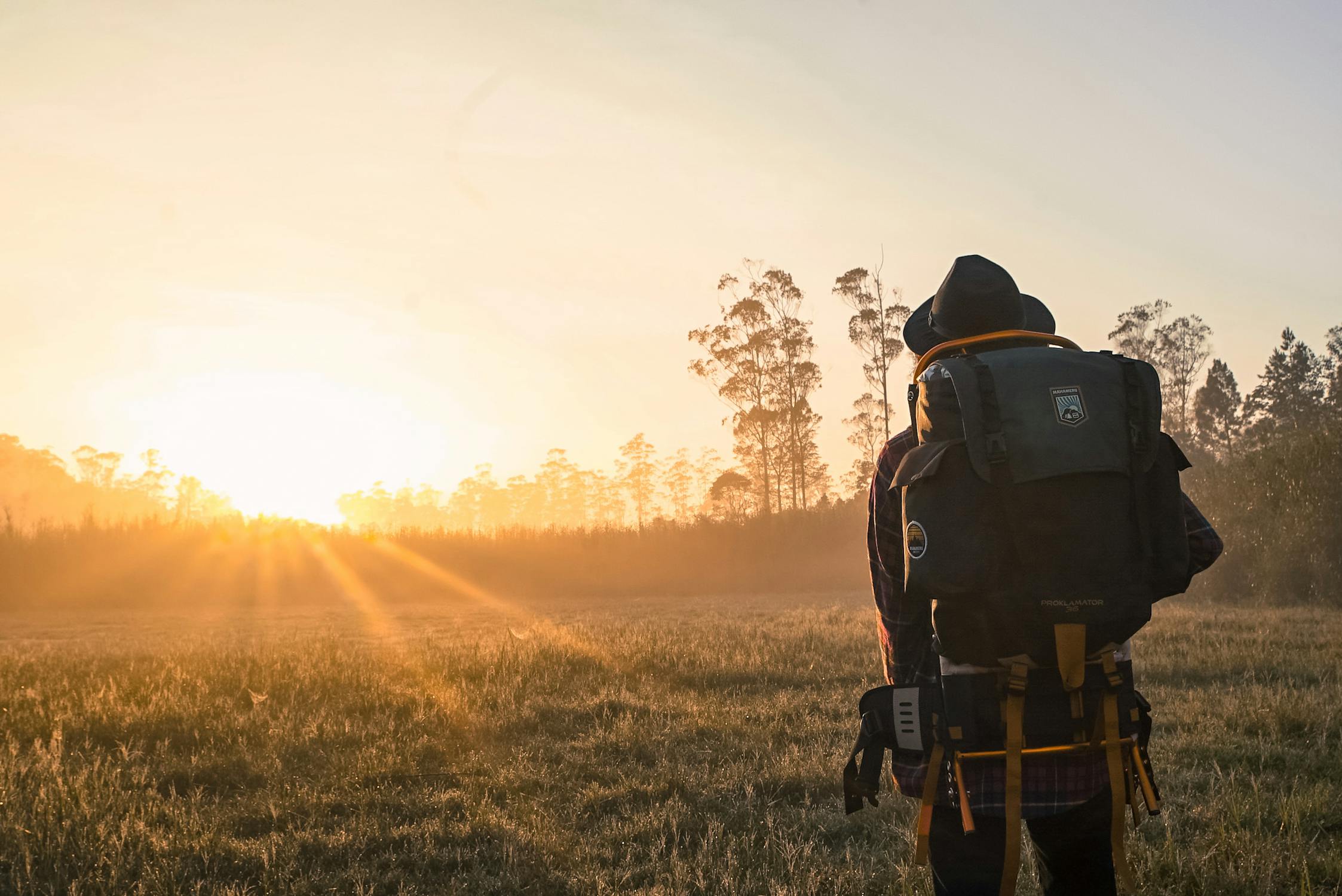 What To Do After Packing?
After you have packed items the large items not needed until the destination. You'll then want to pack supplies that are heavy and won't need until you reach where you will be camping. This is your food, water, shelter items, tools, etc. Heavy items should be closest to your back. Note: when packing food, remember not to pack your energy-boosting and high protein snacks – these come next.
The top of your pack is where you want to pack items that you might need before you make it to your destination. For example, a survival kit, sweater or jacket in case the temperature drops, first aid kit, water purifiers or purifying tablets and your energy-boosting snacks like granola.
For tactical packs with a MOLLE system, you can use the attachment options to connect other gear and pouches via MOLLE webbing or C-clips, which will lighten the backpack load and make some of the aforementioned gear more accessible.
If there are extra side pockets, you can store water bottles, snacks and items to help you find your way. As well as anything else you plan on taking for your trip. On the outside of some tactical packs. There are places to attached a sleeping bag or items to build your tent.
Hopefully, these tips on how to choose and pack a tactical backpack will make your next hiking or camping trip just a little smoother. It is best to practice packing the backpack a couple of times until you have it packed right where everything fits.